GET INVOLVED
DONATE
HOMELESSNESS
ARTS
BERKELEYSIDE ARTICLE
BERKELEYSIDE OP-ED
BERKELEY TIMES QUESTIONNAIRE
KRISS' ELECTION RECOMMENDATIONSPHOTOS
Real Policies, Real Change.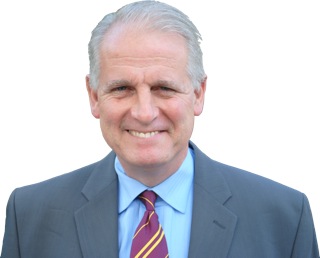 Kriss is Endorsed by These Newspapers & Organizations:
Bay Area Reporter*#2
Berkeley Daily Planet*
Berkeley Voice*#1
East Bay Express*#2
East Bay Times*#1
AFL-CIO Alameda County, Central Labor Council *
SEIU Local 1021*
Berkeley Firefighters Local 1227**#2
CNA California Nurses Association*
Green Party of Alameda County*
Int. Assoc. Machinists and Aerospace Workers Local 1546*
John George Democratic Club*
NUHW National Union of Healthcare Workers*
Public Employees Union Local 1***
Unite HERE Local 2850*
* with Arreguin ** with Capitelli ***three way
You too can use RANKED CHOICE VOTING and vote for BOTH Kriss Worthington and Jesse Arreguin for Mayor!
Kriss Worthington brought leadership, innovation and transparency to Berkeley for twenty years. He spearheaded hundreds of public policy issues addressing: labor, environment, 50% solar plan, Fossil-free investments, public transit, public safety, economic development, fiscal responsibility, and technological innovation. Kriss introduced dozens of policy ideas for affordable housing. He negotiated countless compromises and co-sponsorships to help positive public policy move forward.
Kriss has appointed more students to City Commissions than anyone in the history of the City of Berkeley.
His authentic activism involved community organizing, coalition building and persistent advocacy on constituent services. Passion for diversity has led Kriss to appoint high numbers of Asian and Pacific Islanders, Latina/o, and African American Commissioners and staff. He has reached out to respond to hate behavior and make the city more welcoming and fair to the Veterans, Students, Women, LGBT, Muslim and Jewish communities.
His current priorities include truly affordable housing for fixed income senior and disabled communities and low wage workers, saving Alta Bates Hospital, and a state of the art Zero Waste Facility. Kriss proposes to reform the Tuesday night circus by using the Mayor's ability to schedule special Council meetings with only one topic when large crowds are expected. This will save money and staff time, and insure big public hearings are held before 9 or 10 pm.
GET INVOLVED
DONATE
HOMELESSNESS
ARTS
BERKELEYSIDE ARTICLE
BERKELEYSIDE OP-ED
BERKELEY TIMES QUESTIONNAIRE
Real Policies, Real Change.